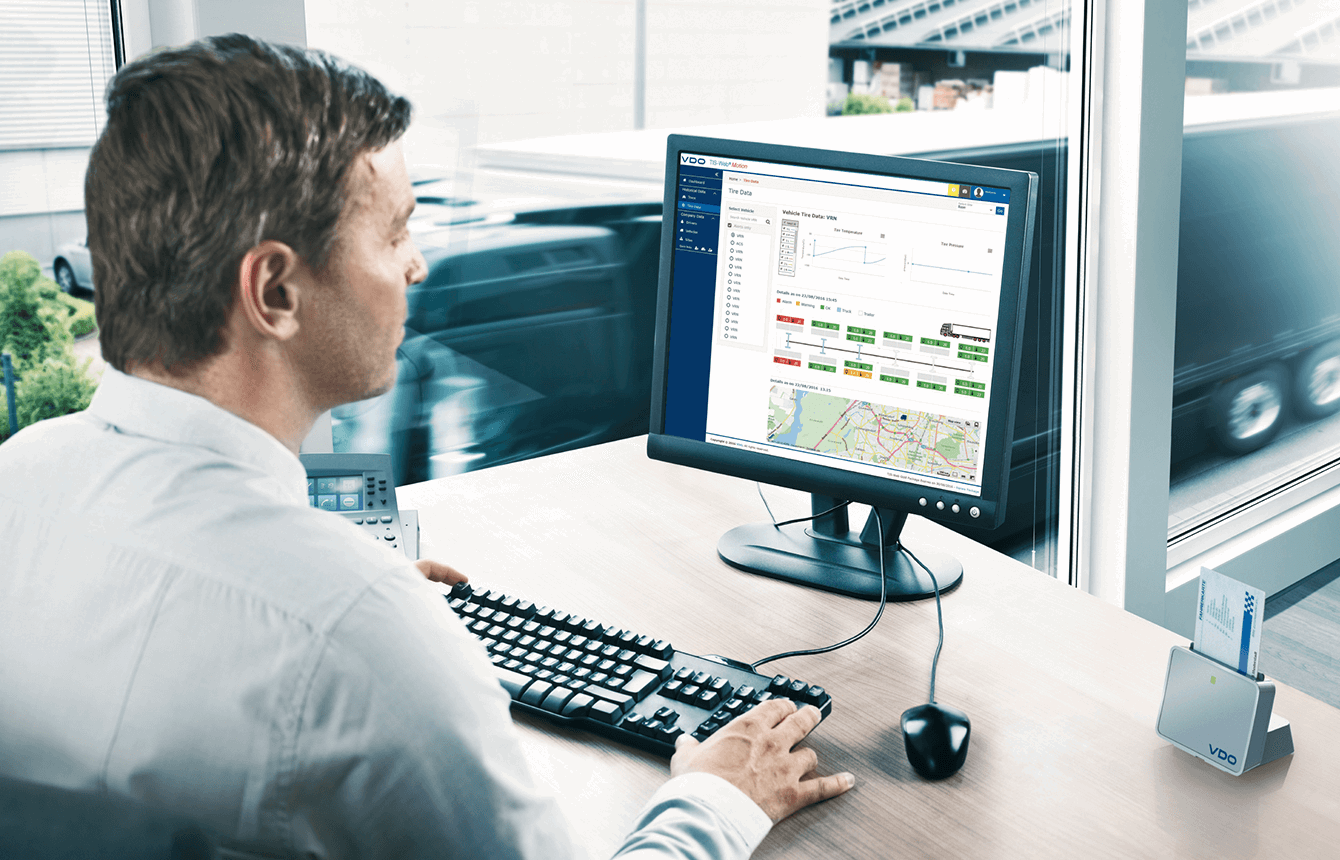 More than 25,000 fleets are entering the digital age with TIS-Web®.
TIS-WEB® – PROFESSIONAL FLEET MANAGEMENT SOFTWARE FOR GREATER RELIABILITY AND EFFICIENCY
TIS-Web® helps you fulfill the legal requirements for data archiving.
Compile all TIS-Web® services for vehicles, drivers, logistics and trailer management in the practical modular system.
Transfer fleet data from TIS-Web® to other systems via intelligent interfaces.
TIS-Web® is an Internet-based fleet solution that does not require a costly IT infrastructure.
With TIS-Web® you pay only for what you actually use – depending on the number of vehicles, users and functions.
Get in Touch
}
To display the position data in TIS-Web® Motion you need a DTCO® starting with Release 1.3 and either a DTCO® Smartlink with smartphone (iOS or Android) and installed TIS-Web® Fleet App or the remote download device DLD® Wide Range II.
Facilitate communication and improve operational procedures.
Technical issues are recorded during the pre-departure checks. The individual points can be illustrated with short comments and photographs. Drivers can call up the latest, daily and weekly driving and rest periods and remaining driving times and adjust the free cargo capacity at any time during the journey. Automated messages can be sent to drivers from TIS-Web® Communicator, e.g. to remind them of upcoming driver card downloads. Information on the latest vehicle position and cargo is displayed in TIS-Web® Motion.
TIS-WEB® FLEET APP
The fleet management app from VDO
ADDITIONAL RECOMMENDED PRODUCTS
With these products, depending on your individual infrastructure, you can transfer data from your tachograph to TIS-Web®.